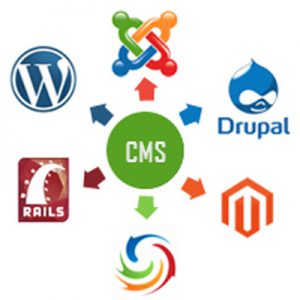 CMS platforms using (Magento, WordPress, Joomla !, Drupal, etc.)
In the creation of a website are used multiple programming languages and platforms. (CMS – Content Management System – is a computer application that allows publishing, editing and modifying content, organizing, deleting as well as maintenance from a central interface. Such systems of content management provide procedures to manage workflow in a collaborative environment. Framework – is a universal, reusable software environment that provides particular functionality as part of a larger software platform to facilitate development of software applications, products and solutions.)
We are using multiple methods and tools in achieving assigned task. However there are three main CMS, which we are using in a website creation – most common WordPress, Joomla and Magento.
CMS WordPress – is most suitable for blogs, newspapers, journals and periodic publications; easy in maintenance and highly customizable.
CMS Joomla – we recommend for multipurpose projects with large amount of information, significant traffic, with multiple criteria of evaluation and accounting, but at the same time it is simple and easy to maintain.
CMS Magento is suitable for online stores, and offers high-level customization and functionality. Also, it provides flexibility in setting up online stores according to their business interests, providing options such as managing multiple stores, optimizing for search engines, creating reports, mobile trading, marketing, and so on.
In case you don't have completed technical specifications, we will offer most suitable solution, necessary CMS and prepare everything for realization of the assigned project. Moreover, if you have all the necessary information (necessary modules, plugins, extensions, CMS versions etc.), you just have to indicate all this information while filling the questionnaire.
We guarantee that our price will be one of the best on the market for this kind of projects.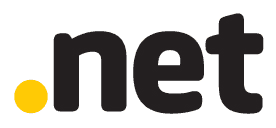 Using web interfaces for modern accounting systems
Your future portal is a web page that will become an autonomous smoothly running virtual organization, which will help you enter the international market as well as facilitate communication with clients, suppliers and business partners through the Internet. Its main advantage is that by launching a portal you will be able to cut costs because running a business online does not require a tremendous amount of resources. Optimized sectioning of the web portal into customer, partner and back-office areas as well as process and finance environments will provide a convenient infrastructure for the operation of all specialists involved in the business process.
When Internet-based information systems are used, especially in logistics, the problem which commonly arises is data import for processing and further analysis in office applications. The best option in such case is the development of the necessary web interface for the existing information system, which will allow initial data to be entered in the web environment and to be processed in the customer's information system, on their server.
The installation of the web service directly on the platform of the customer's information system, especially if the former is to be used for operational activity, gives an undeniable advantage: the data are fed directly into the enterprise's information system in real time. What is better, this process does not require extra time, equally eliminating the manual modes of data export and import and, consequently the 'human factor', as well as scheduled synchronization modes, which do not provide 100% synchronization of the status of various information systems at a certain point in time.
ASP.NET is a web application development technology erected on the .NET, which allows it to use an enormous number of predefined classes for development. A wide selection of options and convenient scalability make the .NET platform perfectly suitable for large-scale major projects (distributed corporate applications). There are several frameworks which can enrich the technology, for example ASP.NET MVC, ASP.NET AJAX, ASP.NET WebForms and WebMatrix, VB.NET. Shared use of MS SQL, a multi-purpose integration platform, for data storage allows the development of corporate management systems on any scale, including those that involve the processing of large amounts of data.
We will gladly become the ones to develop a web interface for your information systems of any complexity and apply the logic of your business process within the web interface while providing a unique high-quality web design, which will be accessible from any computer on a 24/7 basis without any restrictions as to the number of work stations.
More detailed information is available at http://www.net-working.ee.