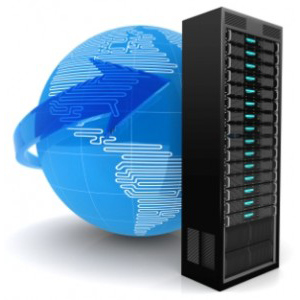 Virtual server rent (Virtual server, VDS/VPS: Virtual Dedicated Server/Virtual Private Server)
The virtual server is a hosting service within which the user is provided with a virtual server with maximum privileges. The VDS/VPS emulates the operation of an actual physical server, which allows the client's operational systems and other software to be installed.
Also known as a 'virtual office', the virtual server service has recently gained popularity. The reason lies in the fact that employees of numerous companies find it convenient when they have a common cloud working platform which contains all the information necessary for their work. Companies as well as their partners and subsidiaries located in various countries will be able to work in the common information field. The virtual software environment deployed in the cloud can contain all the parts of a project while front line employees will be given general or partial access to data. granting access on the basis of such a principle will be suitable for companies that need to store their data out of office or have no physical office space.
Indeed, if your workplace is a virtual office, you can work from a laptop, netbook, tablet or you're your smartphone in addition to a PC. The opportunity of such mobility is in high demand among executives who spend a major share of their time in meetings with clients. Your employees can access the company's data bases at any time to make sure that they are using the latest information. After closing a transaction, they do not have to return to the office so that they can enter the information about the contracts they have signed. This is how work becomes truly mobile.
START

19,90 EUR
/month

4GB RAM

4 vCPU

75GB SSD

UNLIMITED TRAFFIC

DAILY BACKUP
COMFORT

39,90 EUR
/month

8GB RAM

8 vCPU

120GB SSD

UNLIMITED TRAFFIC

DAILY BACKUP
PROFI

75,90 EUR
/month

16GB RAM

16 vCPU

200GB SSD

UNLIMITED TRAFFIC

DAILY BACKUP
The virtual dedicated server service comprises the following:
1. Free preparation for use (installation of OS, software, etc.).
2. Uninterrupted power supply.
3. The air conditioning and ventilation system providing the temperature and humidity necessary for the perfect functioning of the equipment.
4. Around-the-clock security with the use of CCTV and access control systems.
5. High-speed data links with unlimited traffic.
6. SLA contract.
7. 24/7 maintenance.
8. Scheduled maintenance.
When the virtual server rent service is ordered, we take all the needs of the customer into consideration, making sure to cater for minimum and highly specific requirements alike, and make a price offer precisely tailored for you on the basis of all of the above.
If what you need is a non-standard solution, call us to discuss it. We will gladly create a personalized service package for you and prepare the necessary customized equipment.